1.Machine Show
2.Technical Parameters
Machine model

DRK 3015F4

Laser power

1000W 2000W 3000W(Optional)

Laser source

Imported

IPG/Raycus

Working area

3000mmx1500mm

Repeat positioning accuracy

±0.02mm

Max. acceleration

1.5G

Maximum speed

120m/min

Specified voltage and frequency

380V 50Hz/60Hz

Dimensions

5315* 3930*1950mm / 8300*3930*1950mm
3.Machine Details
a. Applicable Materials
Pipe specializes in cutting square, circular, rectangular, elliptical, D-shaped and hexagonal pipes. Plates are specially designed for cutting 0.5-20mm carbon steel, 0.5-12mm stainless steel plate, galvanized plate, cold-rolled plate, electrolytic plate, 0.5-10mm aluminium alloy plate, brass and purple copper.
b.

Dual Use and Cost-saving
DRK-3015F4 can not only cut metal sheets, but also metal pipes. It is multi-purpose and saves the cost of purchasing two sets.;
Save more than 50% space, bring higher production efficiency
c.
Clamping design & Fractional Automatic Support Installation
The front and back are designed by electric clamping chuck, which can automatically adjust the center and is easy to operate;
Diagonal adjustment range 20-200 mm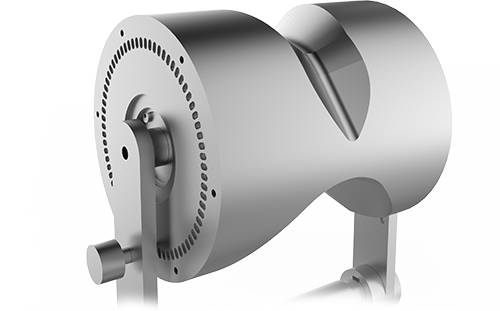 It employs intelligent tube support design, which can solve the deformation problems in the process of long tube cutting.
d.
3rd Generation Aviation Aluminum Gantry
It is manufactured with aerospace standards and formed by 4300 tons press extrusion molding. After aging treatment, its strength can reach 6061 T6 which is the strongest strength of all gantries. Aviation aluminum has many advantages, such as good toughness, light weight, corrosion resistance, anti-oxidation, low density, and greatly increase the processing speed.
e.
Laser Head
Without manual operation, it can focus automatically.
Automatic regulation
---
The software automatically adjusts the focusing lens to realize automatic perforating and cutting plates of different thickness. The speed of automatically adjusting focus lens is ten times of the manual adjusting.
Bigger adjustment range
---
Adjustment range -10 mm~ +10mm, precision 0.01mm, suitable for 0 ~ 20mm different types of plates.
Long service life
---
Collimator lens and focus lens both have water-cooling heat sink which reduces the temperature of the cutting head to improve the life of the cutting head.
f.

Transmission and Precision
DEREK Fiber laser cutting machine is equipped with Japanese Yaskawa motor, German Neugart reducer and German Atlanta rack. The positioning accuracy of the machine tool can be 0.02mm and the cutting acceleration is 1.5G. The working life is more than 10 years.
g. Sectional Rectangular Pipe Welding Bed
The internal structure of the bed adopts aircraft metal honeycomb structure, which is welded by multi-section rectangular tubes. The internal equipment of the tube reinforces the ribs, increases the strength and tensile resistance of the bed, increases the tension and stability of the guide rail surface, and effectively avoids the bed deformation.
High strength, stability, strong tensile resistance, guaranteeing 20 years of use without distortion;
The rectangular tube wall thickness is 10 mm, and the whole fuselage weight is 4500 kg.
4.Product Characteristics of Derek

CNC Pipe & Plate Dual-use Fiber Laser Cutting Machine
Two-purpose machine, plate and pipe can be cut at the same time;
With imported original laser and laser head, the configuration of the same price is higher and the performance is more stable;
New generation of aviation aluminium beam, lighter weight, faster operation;
A new generation of bed technology, the use of segmented welding bed, 20 years of use does not deform;
Automatic focusing laser head, electric clamping chuck, high configuration, high cost performance;
Lower weight, faster gantry operation.
5.Product Configurations of Derek High Precision Fiber Laser Cutting Machine

6.Product Samples of Derek High Precision Fiber Laser Cutting Machine
7.Industry Application
The integrated design of DRK-3015F4 sheet and tube has greatly enhanced the applicability of this machine industry, including the mechanical processing of oil pipes, fitness pipes, automobile manufacturing, cabinet and other sheet materials.